Valve. Choose this valve unit when you want to control the flowrate in your process.
When you drag this unit to the main screenwork, that appear.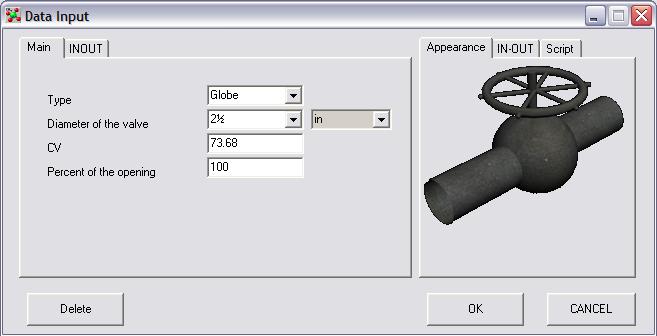 Set the type of valve, select the diameter of the valve, The CV is set by the computer, but you can change this value, set the valve opening to 100%.
In order to control the valve opening you need to drag a instrument for control this unit, and put over this unit.